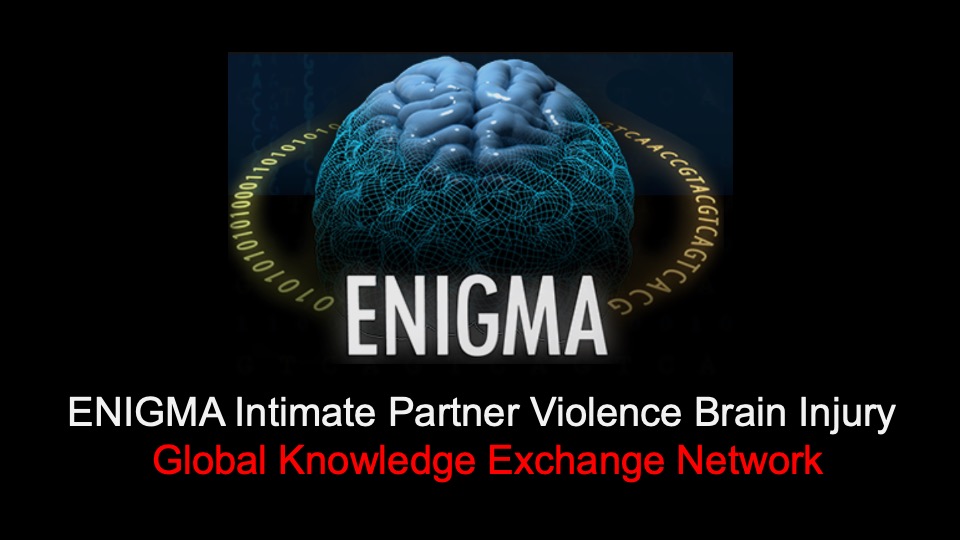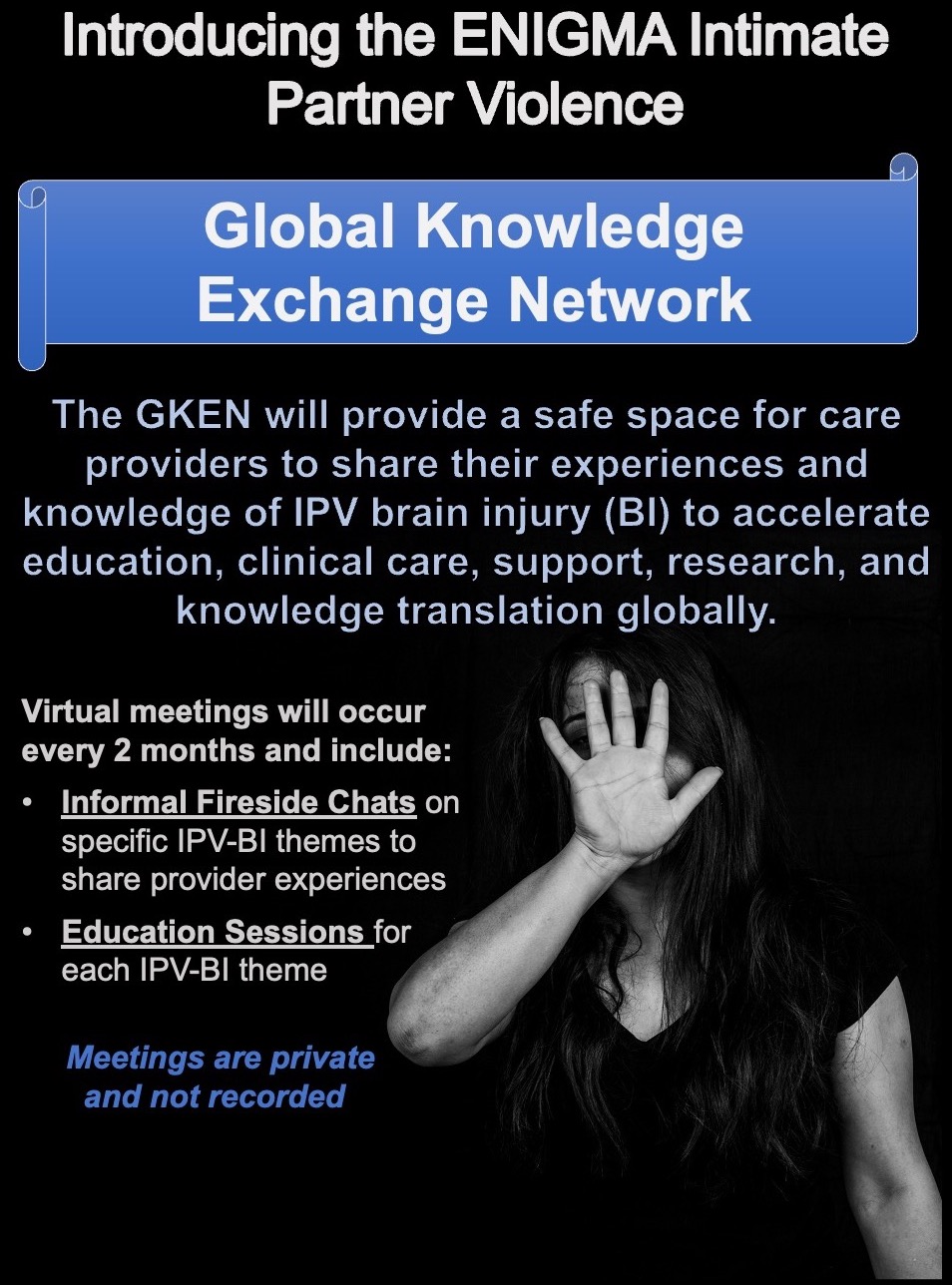 Introducing the ENIGMA IPV Global Knowledge Exchange Network (GKEN)
The Mission of the GKEN is to:
1) Provide a safe space for service providers to share their lived experiences and knowledge
2) Help urgently accelerate global IPV brain injury (BI) education, support, clinical care, and knowledge translation
Global IPV Brain Injury Resource Library
Virtual Training and Education:
Informal fireside chats

on specific IPV-BI themes to share provider experiences and educational sessions for each IPV-BI theme.
Global IPV BI Resource Library:
Offer multi-sectoral IPV BI providers the opportunity to share their resources with the network. Resources will include educational hand-outs and materials, screening tools, clinical toolkits and resources, policy resources.
Click here for information on physician resources for working with IPV-related brain injury.
Contact information
Email us at enigma.gken@gmail.com for more information and to register with GKEN.







ENIGMA on social media: