Cognomics Virtual Workshop on Brain Imaging Genetics 2021
"Capturing the brain for neuroimaging genomics"

Virtually | 28-29 June 2021
Following the success of past Cognomics summer school courses, the Dutch Cognomics Program is happy to announce a summer virtual workshop!
Like our past in-person conferences, the workshop will include keynote lectures, as well as smaller-scale breakout sessions in which junior researchers will get the opportunity to present their work in the presence of their peers and research leaders, providing time for discussion of each of the contributions. Leading experts will discuss innovations in characterizing the human brain for imaging genomics research and beyond, with keynote lectures on environmental effects (Lauren Salminen), genome screens of EEG traits (Dirk Smit) and functional MRI (Henrik Walter), and transcriptomics of oscillatory activity (Genevieve Konopka).
If you would like to present your work during one of the breakout sessions, please send an email to cognomics@radboudumc.nl.
What is Cognomics? The Cognomics Initiative includes several excellent research groups from Nijmegen who have joined forces to unravel the complex connections between genes, brain structure and function, and cognitive processes such as memory, language and those relevant for psychiatric disorders. Their conferences aim to foster knowledge exchange and collaboration in the broader field of brain imaging genetics.
Stay tuned! More details coming soon here: https://www.ru.nl/donders/vm-site/collaborations/projects/cognomics-0/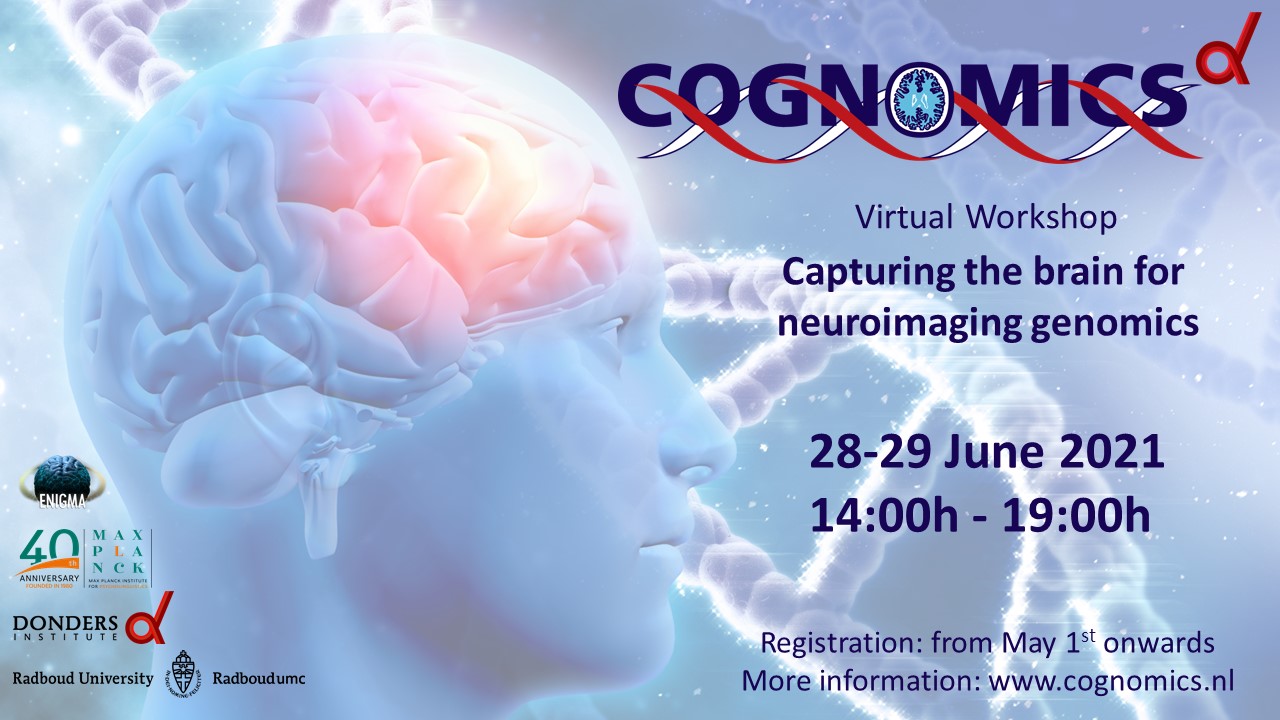 ENIGMA on social media: