ENIGMA Gender Studies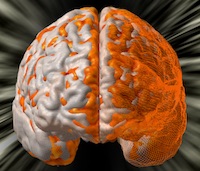 Note from USC team --
We are posting this note to reassure the LGBTQ+ community that ENIGMA work strives to promote inclusivity and ensure diversity to understand issues and disparities related to sex and gender in brain health.
Our recent overview paper reviews the current range of work going on in ENIGMA, from studies of normal variation, to health conditions, and factors related to risk and resilience.
The ENIGMA Central team at USC is working with the working group leaders and investigators of the Gender Studies Working Group to update this webpage to make the research goals and projects fully transparent to the community.
*ENIGMA is not a recruitment initiative itself, but a mechanism to allow researchers to bridge together individual existing or completed ethics board-approved studies that have often been conducted at research institutes around the world and funded through various granting agencies. Advancement in medicine and healthcare can be made far reaching when we incorporate diverse populations in the research that fuels discovery.
---
ENIGMA on social media: