The ENIGMA MDD Working group is an international collaboration currently including 18 research samples from 9 different countries worldwide. The primary aim of our ENIGMA-MDD Working Group is to identify imaging markers that robustly discriminate MDD patients from healthy controls using an individual participant data based meta-analysis (i.e. with carefully a priori planned, standardized image processing and statistical analysis protocols). For our first project our dataset included neuroimaging data from 1,808 MDD patients and 7,223 healthy individuals. The ENIGMA MDD working group is chaired by Drs. Lianne Schmaal and Dick Veltman.
A list of participating groups (updated March 2015) can be found here
Click here to access our members page.
We are happy to welcome new cohorts at any time!
If you would like more information and/or are interested in participating, please contact Dr. Lianne Schmaal
Current ENIGMA-MDD projects and the lead person on each one are as follows:
Current MDD member sites are illustrated below: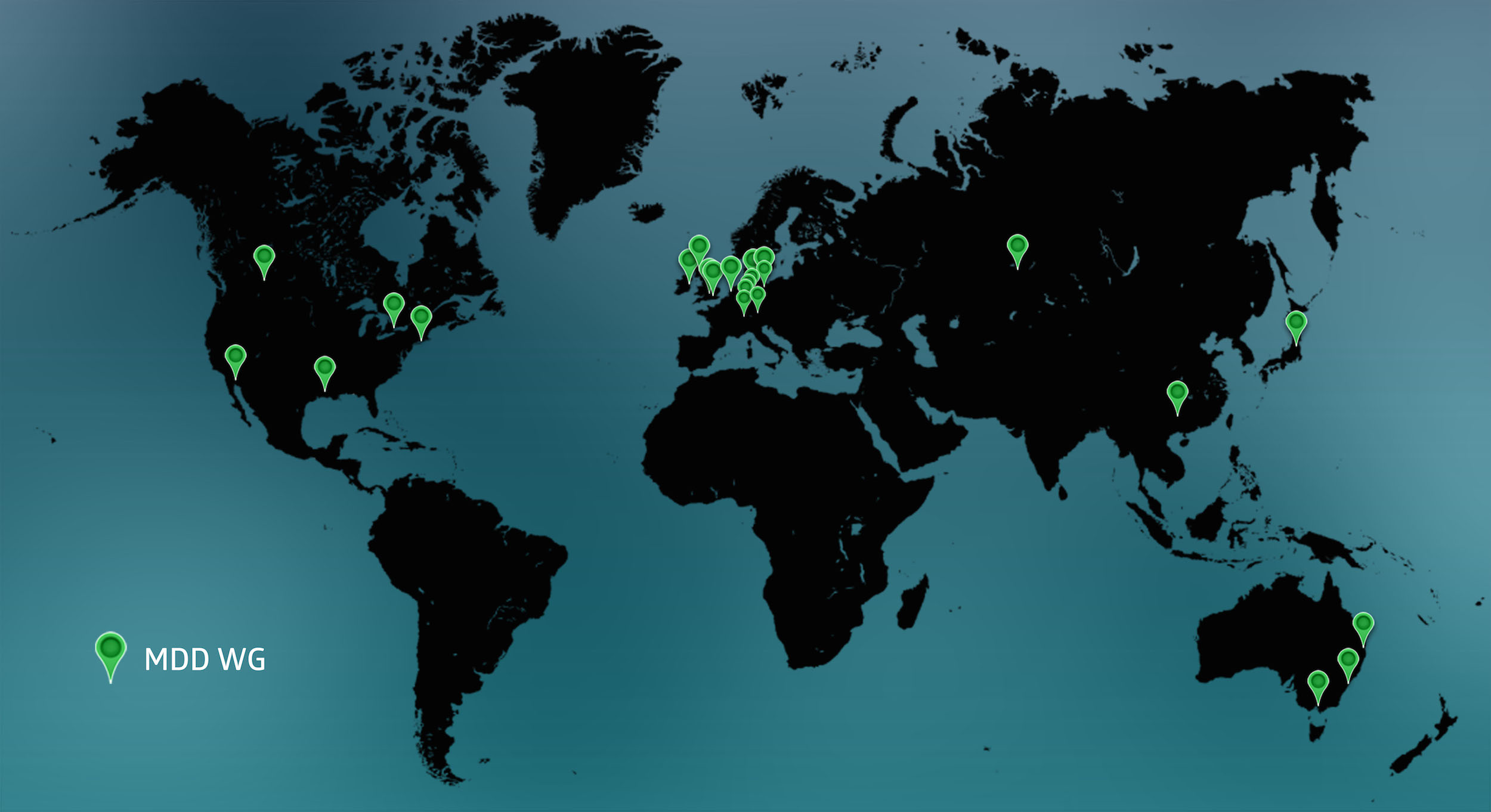 ENIGMA on social media: